Tweet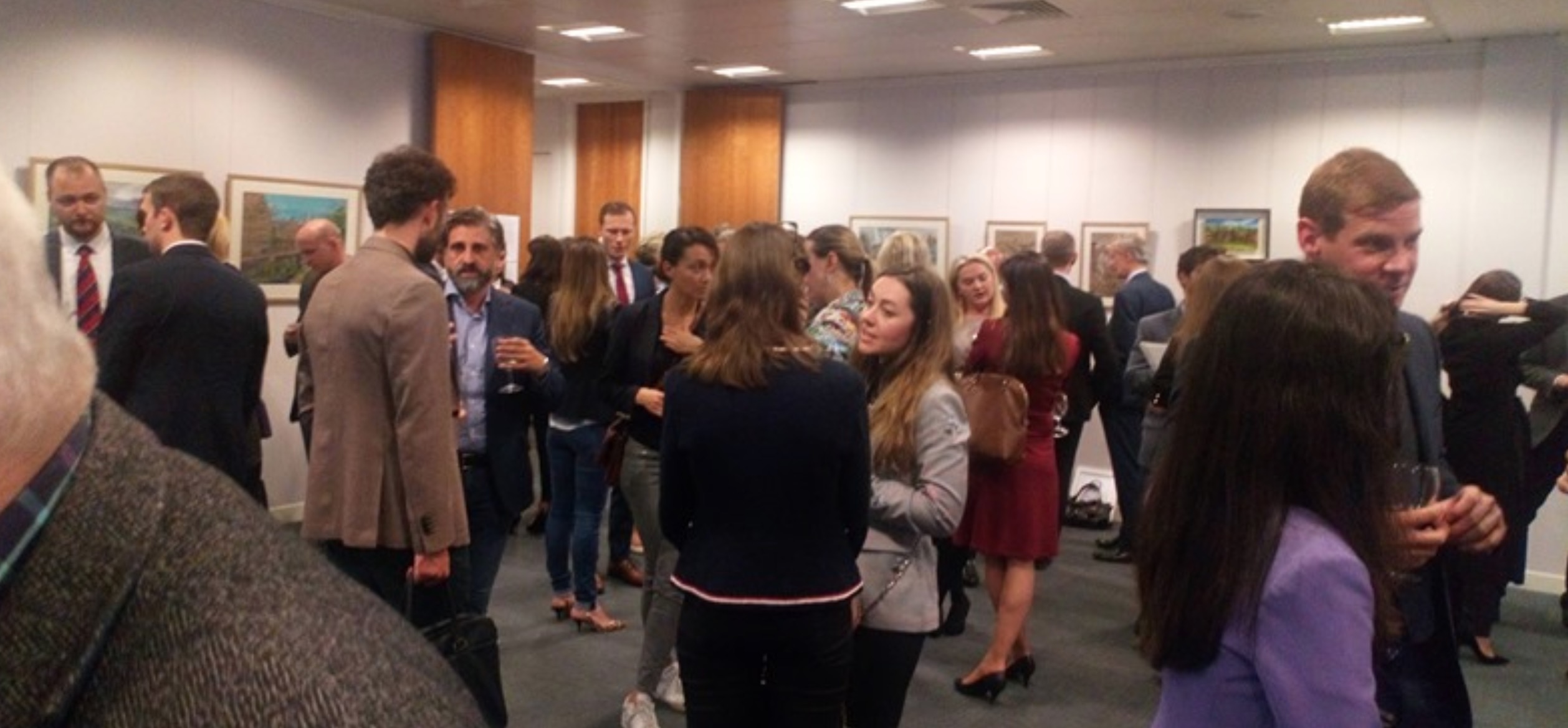 We invite you to join the Digital Fifth Annual Multilateral Relations Forum which will be held on the 11th December, 2020, organized by the Westminster-Russia Forum.
Due to the ongoing crisis  they have opted for a digital gathering to help ensure that our much-needed dialogue is maintained.
The forum aims to bring together cultural-societal, legal, political and business leaders from across the UK, Europe and Russia to discuss areas of proactive interest in the furthering of ties between all three parties.
The event is the only one of its kind in Europe focussing on building proactive ties between the Russian Federation, Europe and the UK.
Time: 9.00 – 14.30
At this time of global crises we believe that it is now more important than ever to promote equitable and positive East West ties – from sports and culture to trade and people to people ties, we have more in common than divides us and it is our sincere wish that through you, our valued partners we can help further much-needed dialogue between our peoples.
AGENDA:
Format: We have opted for the 'Russian' style of short, punchy and verbal presentations to present as many views as possible – each speaker will speak for up to 5 minutes and presentations, where possible made available afterwards.
Conference Opening & Strategic Goals of the Forum – Programme Now Closed and Final Agenda
09.00-09.10 Chairman's Opening Remarks & The Strategic Goals of the Forum with Nic Cobb, Chair of the Westminster Russia Forum
Keynote Presentations
09.10-09.20 Opening Keynote: Mr Evgeni Primakov, Head of Rossotrudnichestvo (Invited)
09.20–09.30 Keynote Opening: H.E. Andrei V. Kelin, Ambassador Extraordinary and Plenipotentiary of the Russian Federation to the United Kingdom of Great Britain and Northern Ireland
09.30-09.40 European Keynote: Dr Alexander Rahr, Research Director, Deutsch Russisches Forum & Author (Germany)
09.40-09.50 Media Keynote: Mikhail Gusman, First Deputy Director General – ITAR TASS (Russia)
09.50-10.00 The View from Germany: Dr Alexander Neu – Member of the German Bundestag and Defense Committee, Eastern European Commissioner, Member of the NATO Parliamentary Assembly (Germany)
10.00-10.10 View from the State Duma: Anton Morozov, Deputy of State Duma International Relations Dept. (Russia)
10.10-10.20 International Police Association – Promoting Security Dialogue Between Nations: Yury Zhdanov, President of IPA Russian Section (Russia)
10.20-10.30 Academic Keynote: Richard Sakwa, Professor of Russian and European History, University of Kent (UK)
Working Panel Groups
10.30-11.30 Assessing The Future of East West Relations – The Global View
Mirjam Zwingli Director European Relations of the WRF (Panel Chair)
Anton Morozov, Deputy of State Duma International Relations Dept. (Russia)
Christo Visser, President, Australia Russia Dialogue (Australia)
Prof Dr Veronika Wittmann, Global Studies JOHANNES KEPLER UNIVERSITY LINZ (Austria)
Prof Dr Zoran R. Vitorovic, Advisory Board, East West Bridge Intl, Editor in Chief, Global Process Journal, (Serbia / Croatia)
Valery Voronin, Head of International Dept., Liberal Democratic Party of Russia (Russia)
Hunter Cawood, President, Russia-America Public Affairs Committee (USA)
11.30-11.50 The Media Panel – Navigating East-West Media Narratives
Mikhail Gusman, First Deputy Director General – ITAR TASS (Russia)
Gabriel Gavin, Journalist & Commentator – Has written widely on the region for the Spectator, Independent and Kyiv Post (UK)
Ernest Reid, Author & Specialist on East-West Media Narratives (UK)
Mirjam Zwingli, Specialist in German-Russian Media Narratives (Switzerland)
11.50-12.30 The Culture, Education & Sports Panel – Promoting East-West Cultural Ties Through People-to-People Ties
Anton Chesnokov, Head of the UK Rossotrudnichetsvo (Panel Chair)
Martin Hoffman, Executive Director, Deutsch Russisches Forum (Germany)
Andrew Fox, Director, The Solidarity with Russia Trust (UK)
Richard Peers, Director and Founder, British Football School Moscow (UK)
Olga Balakleets, President, Ensemble Productions (UK / Russia)
Michael Wynne Parker, Chairman Introcom International / President, Commonwealth Sambo Association & Head of the Imperial Orthodox Palestine Society, UK Branch (UK)
Francis Russell, Co-Chair, Arctic Convoy Museum Project (UK)
Sergei Vasiliev, Former Director of MGIMO Odintosovo (Russia)
12.30-13.30 Assessing the Medium to Long Term Outlook for East-West Trade
Nicholas Cobb, Director, CEC Global Communications & Chair of the Westminster Russia Forum (Panel Chair)
Philip Gudgeon, CEO, SCHNEIDER GROUP (UK)
Dr Karin von Bismarck, Chair Business Club Germany-Russia Berlin (Germany)
Hermann Pönisch, Vice President of the East West Business Club Bavaria (Germany)
Philip Owen, Director, Volga Trader (UK)
Alexander Yarovoy, Russian Trade Delegation (Russia)
Jens Jorgen Nielsen, Business Consultant, Professor at a Business University in Copenhagen and Member of Russian-Danish Dialogue (Denmark)
Anton Samoylenko, Deputy Chair of the Siberian Alliance Group & National Civic Committee Russia (Russia)
Prof Dr Luigi Santacroce, ALDO MORO UNIVERSITY & President, East-West Bridge International (Italy)
Anatoly Gorlov, Director, Fintuity (UK)
Kirill Savrassov, SVP & CEO, Phoenix CRetro Reinsurance Company (Bermuda)
13.30-14.10 The Legal Panel – Assessing Multilateral and Cross Border Legal Considerations
Ben Wells – CANDEY (Moderator)
Dr Andreas Knaul – Rödl & Partner (Germany)
Sergei Eremin – Herbert Smith Freehills (Russia)
Dmitry Zapol – IFS Consultants Ltd (Russia)
James Collins – CANDEY (UK)
Markus Stender – sdh attorneys at law & Secretary General of the Austrian Russian Friendship Association (Austria)
Yuri Botiuk – CANDEY (UK)
14.10-14.20 Announcement of EngageRussia Campaign – Promoting Trade, Culture and Positive Ties: Philp Owen, Westminster Russia Forum
14.20-14.30 Closing Remarks & Conference Resolutions for Positive Cooperation – Mirjam Zwingli & Nicholas Cobb – Westminster Russia Forum
Digital: Fifth Annual Multilateral Relations Forum 2020 – 45 Speakers from 12 Countries!
Categorised in: Business International News, Deutsche Wirtschaftsclubs