Tweet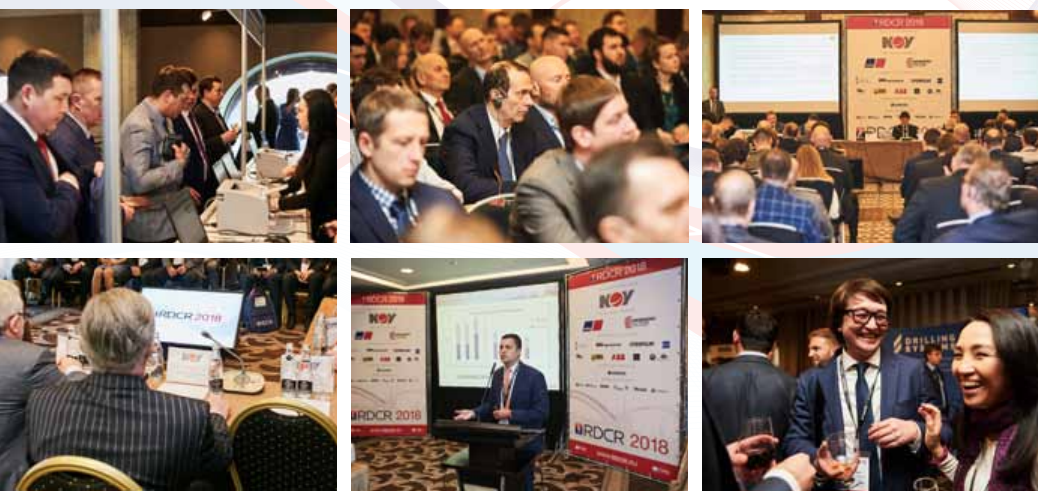 We are happy to invite our members to the RDCR Event on April 11th in Moscow and to offer a 15% discount.
The RDCR is the largest gathering of well engineering professionals in Russia, focussing on drilling, production and well services. The organising committee are expecting in excess of 420 delegates to come to this must attend event for Russia's upstream sector. You will find 4 halls covering topics from drilling services, cementing and completions, drilling equipment and control, production and workover. New for 2019, and in partnership with the Gubkin University in Moscow, there will be a hall dedicated to the rapidly growing Supervision Services market.
The stand out difference at TMG Worldwide events is that the content is "Operator led", and we have the highest ratio of operator delegates of any event in the industry. You will find operator department heads and deputy heads for drilling, workover and production, as well as key delegations from the regional drilling contractors, service companies and equipment vendors.
To see the 2018 delegate list click here, and to see a sneak preview of the delegates attending in 2019 click here.
Download the Conference Guide
DATE: Thursday, April 11, 2019
TIME: 8:15-17:25
Please note that the registration will start at 8:15 AM.
VENUE: Baltchug Kempinski Hotel (Balchug Street, 1, Moscow) (view on map)
ADMISSION: Standard admission fee – 1,000 Euros per delegate
WCR Member-companies are eligible to get 15% discount off the standard admission fee. For registration please contact us at: office@wirtschaftsclubrussland.org
LANGUAGE: The event will be held in English and Russian. Simultaneous interpretation will be provided.
PROGRAM: You can find the full program at the following link: Programm
More than 350 delegates have registered already: See delegates list
The whole conference guide: Conference Guide 2019
Categorised in: Business International News, Deutsche Wirtschaftsclubs